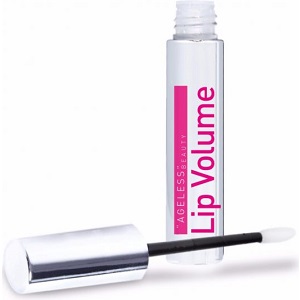 Ageless Beauty LipVolume - Does It Work?-Review
What is Ageless Beauty LipVolume?
This review examines the product LipVolume. This product is manufactured by Ageless Beauty and sold through Transformulas International. The product claims to reduce cellular damage caused by aging and the sun, boosting collagen production. The manufacturer claims that this product can increase the size of lips by 40% and make them softer and smoother. This product has a non-sticky formula that moisturizes the lips deeply. Continue reading to discover more about this product.
Ingredients & How It Works
Gly-His-Lys
Beeswax
Macadamia ternifolia nut oil
Vitamin E
Gly-His-Lys is a natural tripeptide that helps to cure wounds. It also helps reform connective tissue by boosting collagen production. Beeswax softens and soothes the lips. Macadamia ternifolia nut oil offers a defensive layer over the lips to keep them softer and smoother. Vitamin E offers healing and anti-inflammatory benefits. Vitamin B5 helps to boosts the renewal process of damaged skin. Although the lips may become temporarily smoother, fuller and softer, results will not necessarily be instant and long lasting, particularly as this product lacks at least five clinically proven and patented ingredients that are known to work. This product lacks key ingredients such as willow herb flower, pink purslane, and peppermint oil, Such omission questions the effectiveness of this product.
Instructions
The product should be applied three or more times daily. It may be applied to bare lips or even over any lip color. The product should first be applied over the lip line, in line with the natural curve, thereafter over the entire lip area.
The Cost
This product is available online at $39.09 per 10-ml tube. This price does not include the shipping fee. Customers outside of the UK must arrange their own postal delivery. Despite our research efforts, no evidence of any incentives such as package deals or discounts were found.
Guarantee
The manufacturer of this product does offer a 14-day money-back guarantee on this product. Consumers have just two weeks from the date of purchase to return the product. The product must be returned in its original packaging and with the completed returns form and original invoice. The consumer is also liable for the shipping fee, handling fee and, if bought from overseas, the tax or duty imposed.
Our Review Summary Of LipVolume
This product appears at first glance to be useful. There is a guarantee; and the product does contain some promising ingredients. However, the guarantee does not allow the buyer to test the product before returning it. Customers have only two weeks in which to return the product, paying handling and shipping fees and possibly import duty. This makes it hardly worth buying in the first instance if out of the UK. No package deals with discounts are offered which could save some money. This product lacks at least five patented and clinically proven ingredients which would have confirmed the quality of the product. Then again, there are many other products that make the same claims, but their products have better ingredients, firmer pledges, and incentives to help to save their consumers money, all that differ from this product.
Well researched reviews, from the experts at Research & You.