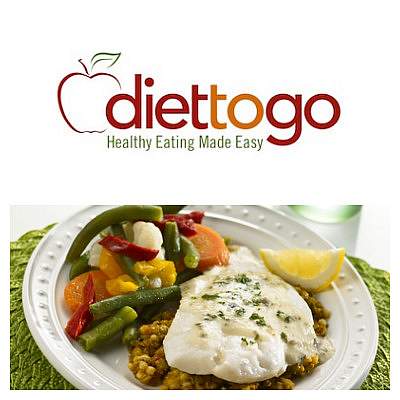 Diet-To-Go-Review
End users looking for diet delivery programs have a plethora of choices, none of which appear to offer anything different. But here comes a promise from Diet-To-Go that's worth taking a closer look at. The promoters claim that all of their food is made with fresh ingredients daily before sending out to consumers. We got down to researching how good this claim is.
About the Product
The many players in the diet food delivery service, such as Nutristream, while relying on excessive advertising to attract customers, have nothing new to offer. The food they sell is usually the pre-cooked variety that's frozen before storing it for indefinite periods before the end user receives it. The consumer then heats the food in a micro-wave oven and ingests it. There is nothing to differentiate the taste of one such service from another which would leave you craving for your mother's cooking -- something that's freshly made.
How it Works
Diet-To-Go seeks to satisfy this craving and claims to deliver freshly made diet foods to homes, with more than 20 years of past performance to back the claim. In fact, the company has been delivering diet meals to homes for 15 years but for some years before that allowed consumers who lived in the vicinity to pick up their meals from specified outlets. There has been overkill in the form of advertisements pushing the hypothesis that home delivery diet programs are getting more popular in direct proportion to companies' ability to make home delivery of superior quality food. Diet-To-Go stands out from the crowd in offering freshly cooked meals delivered at home, via FedEx, while offering the alternative option of picking them up from local outlets.
How Much it Costs
Three meals a day, round the week, conforming to a 1200 calorie plan, will set you back by $143. This is a relatively high price but justifiable on the grounds that you are getting fresh food. Also, it is delivered by a reliable courier, in FedEx; by contrast competitors rely on other courier services such as UPS or USPS who are not quite as reliable. The calorie plan can vary according to your needs as most consumers are unlikely to feel satiated with 1200 calories. When you subscribe to Diet-To-Go, you are put on an auto-renew program that you can cancel via the company's website after you have logged in to the member's area. You could also opt to send an email, or choose to cancel by using a toll-free phone number provided for the purpose. The company also varies the diet with a five-week rotation policy to insure that you don't see the same type of food for more than a month. The premium price tag will appear less daunting when you consider the alternative cost of buying groceries or eating out, added to the cost of time spent in the above activities.
How You Make it Work
Adhering to the principle of eating right, Diet-To-Go offers a solution aimed at reducing the alternative need to buy groceries or spend time cooking that might end up reducing your focus on eating the right kinds of food. The Diet-To-Go program, while increasing your long-term focus on eating right, could also prove instructional in the types of ingredients you could use to cook the right meal for yourself.
Final Review
Nobody can argue against the premise that fresh food is better then preserved foods served up in boxes that have been stored for long durations, as delivered by a number of competitors to Diet-To-Go. Additionally, again unlike most competitors, the company offers vegetarians an option to eat food of their preference. Those who find 1,200 calories unsatisfying could opt for 1,600 calories which would cost less than $160, only a slight increase from the standard price of $143. For a veggie, breakfast choices such as Eggs Florentine, Apple Pancakes and Whole Wheat Monte Cristo should delight all but the most fastidious. Lunch choices of Curried Cous Cous, Grilled Veggie Burrito and Mexican Pizza sound mouth-watering too, as do dinner options that include Stuffed Shells with Spinach Sauce, Lentil Loaf and Tomato veggie Pie. Apart from doing away with the same old prepackaged, reheated stuff, Diet-To-Go goes the extra mile in subjecting its food to an USDA inspection, apart from satisfying cardiac concerns, with an AHA inspection, and diabetic worries, with an ADA scrutiny. It's worth taking a week's trial of what Diet-To-Go has to offer and deciding whether you want to continue. The trial won't cost you a bomb but might end up hooking you to fresh food that does not deliver adverse side effects by avoiding the use of noxious preservatives and chemicals in its manufacture and storage.  
Well researched reviews, from the experts at Research & You.