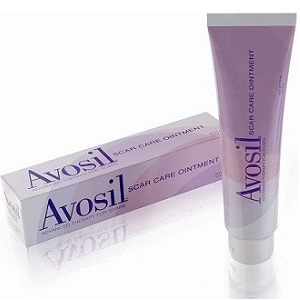 Avocet Avogel & Avosil - Does It Work?-Review
What is Avocet Avogel & Avosil?
The subject of this review is for two products, namely Avogel & Avosil, manufactured by Avocet. Avogel is a hydropolymer scar pad and Avosil is a scar care ointment. In combination, these products claim to help reduce the appearance of scars caused by surgery, burns, or injuries and also help to moisturize the area of concern. Keep on reading to see what Avocet's Avogel & Avosil can offer you and if it is worth a try.
Ingredients & How It Works
Avocet Avogel helps to relieve pain, itching, and tenderness and also softens the scar tissue. It is a biocompatible polymer mesh gel sheeting with a high water content. Avocet Avosil is a topical formulation that contains sodium salicylate. This ointment claims to help reduce inflammation, which in turn controls pain, tenderness, and itching.
Based on our research, the product does not contain certain essential clinically proven ingredients such as medical grade silicone, onion bulb extract, aloe vera, vitamin E, and Allantoin. Also, it does not contain oils such as emu, safflower, sunflower, and jojoba oils. Lack of these ingredients may cause the product to be less effective in comparison with other brands that do contain these ingredients.
Daily Serving
Before applying Avocet Avogel & Avosi, wash and dry the hands and the scar. When applying the gel sheet, remove the sheet from the foil pouch by pulling apart the layers from the top right hand corners of the foil pouch. With a scissors, trim the sheet to the size of the scar, allowing at least one inch of sheet to extend beyond the scar. Peel off the blue plastic backing (save this backing for storage after use). Gently press the sheet onto the scar. Place the unused portion in the re-sealable bag that is provided. Avogel sheets are typically worn over a scar daily for a minimum of 10 to 14 hours, with a 2 to 4 hour break to allow air-drying. For best results, use for another four weeks after the scar has faded. The scar will fade differently, depending on size and age.
Avosil can be applied 1 to 2 times a day with a clean applicator (i.e. tongue depressor) or sterile gloves. Apply 1/8 inch layer of ointment on the scar and allow it to absorb for 30 minutes before putting on clothes or going to bed. You may use the product more frequently in the beginning.
The Cost
The products can be purchased online from the manufacturer's website. The Avogel comes on different quantities and sizes. The price ranges between $51.49 and $324.45. The Avosil comes in 2 oz. tubes for $36.04, 4 oz. tubes for $66.94, and 12 oz. jars for $123.59. There are no discounts made available for the customers or cost effective bundle deals. If the product is used long term, it may become pricey over time.
Guarantee
The manufacturer provides a 30-day money-back guarantee. Unfortunately, no refunds are offered id items are returned opened or used. As a result, customers will be at risk when making a purchase. Lack of a return policy could be an indication that the manufacturer is not confident in the effectiveness of their product.
Our Review Summary Of Avocet Avogel & Avosil
We have reviewed Avocet Avogel & Avosil, and found that these products come with clear instructions on when and how it should be used, as well as helpful tips to improve the effectiveness.
However, with the review, we have also come across many aspects that we do not like about the products. First of all, the gel and the ointment fail to provide the user with clinically proven ingredients that are safe and effective in the treatment of scars. When comparing it to other brands, these products may not be as effective. Furthermore, the manufacturer fails to look after their customers with cost effective bundle deals and discounts. Finally, the manufacturer offers a useless guarantee that will leave the customer at risk.
In conclusion, Avocet Avogel & Avosil does not seem to be very effective due to the lack of essential ingredients and other benefits. Therefore, we recommend that you search for an alternative scar treatment.
Well researched reviews, from the experts at Research & You.