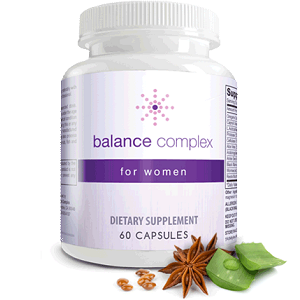 Balance Complex for Women - Does It Work?-Review
What Is Balance Complex for Women?
This informative review will bring you all the real facts about Balance Complex for Women. This product claims that it will help provide you as a woman with regularity and also maintain healthy vaginal flora while also bringing you pH balance and freshness. The manufacturer claims just one capsule a day will save you from embarrassment by keeping you fresh.
Ingredients & How It Works
Balance Complex Proprietary Blend - 1380 mg
Oregano Extract
Caprylic Acid
L.Acidophilus
Protease
Cellulose
Aloe Vera
Arabinogalactan
Anise Seed
Black Walnut Hulls
Wormwood
Reishi Mushroom
Oregano extract might help with digestion by boosting flow and fighting off bad bacteria. Caprylic acid might be able to assist with lowering blood pressure. L.Acidophilus is good bacteria and might be able to assist with balance and help with digestive issues. Protease is an enzyme that helps to break down proteins. Aloe vera may assist as a laxative. Arabinogalactan is a fiber found in your intestine and may increase good intestinal bacteria. Anise seed contains chemicals that might behave like estrogen. Black walnut hulls contain tannins which act as an anti-inflammatory and may also reduce pain. Wormwood contains chemicals that work on the central nervous system however, it may cause seizures. Reishi mushroom is beneficial for a healthy immune system.
Daily Serving
The manufacturer is unfortunately not very clear about the dosage instructions which is unusual although, the bottle suggests that one serving is two capsules and perhaps it could be assumed that you should take only two capsules daily. We recommend that you should rather use this product with the advice of a doctor as a safety precaution as an ingredient used does cause seizures and there may also be allergen concerns. Unfortunately, the manufacturer has failed to provide adequate cautions and warnings for children and pregnant or nursing women.
The Cost
The product's website suggests that one bottle containing 60 capsules which could be a one month supply will cost you $39.95 when you purchase it online. The discounted options listed are three bottles for $99.95 saving you $30 and the purchase of six bottles for $179.95 which will save you $60.
Guarantee
The manufacturer advertises a 100% money back guarantee and their website states that they will refund online purchases within 30 days should you not be happy with this product for any reason. They, unfortunately, are not very clear on the required condition that the product will need to be in to qualify for a refund.
Our Review Summary Of Balance Complex for Women
Based on all the relevant aspects of this product, it could be viewed as an alright product as it does have some good ingredients and it also has a money back guarantee, however, some of the ingredients used do not seem all that safe as one of them may cause seizures and there may also be allergen risks. This is also an extremely expensive product to opt for and we recommend that you would probably find most other products are more suitable as the manufacturer of Balance Complex for Women has also failed to provide any cautions or warnings. Unfortunately, this product does not seem to have any superior qualities in comparison to most other similar products.
Well researched reviews, from the experts at Research & You.