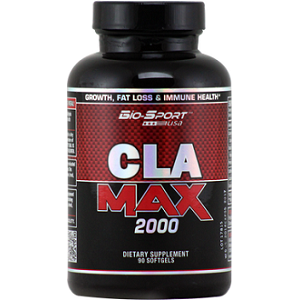 BioSport CLA Max - Does It Work?-Review
What Is BioSport CLA Max?
The following informative review will explore all the relevant facts about BioSports CLA MAX. This product claims to assist with healthy weight management and help you to build lean muscle and helps you lose body fat while also claiming to encourage a healthy diet.
Ingredients & How It Works
Polyunsaturated Fat - 1.5 g
Protein - 0.5 g
Sunflower Oil - 2000 mg
Conjugated Linoleic Acid - 80%
Polyunsaturated fat can reduce bad cholesterol levels and replace saturated fats in your diet. Protein is a crucial nutrient that is responsible for functions such as building muscle tissue and also makes cells and hormones. Sunflower oil is beneficial for constipation and also lowers bad cholesterol. Conjugated linoleic acid may assist to lessen body fat deposits while also improving the functions of your immune system.
Daily Serving
The manufacturer is unfortunately not very clear on the dosage instructions for this product however the product label suggests that one serving is two softgel capsules and we could assume that this is per day. This is rather unusual and also disappointing as they have also failed to provide adequate cautions and warnings regarding the use of this product.
The Cost
You can purchase this product online directly from the manufacturer's website and it is listed at $19.99 for a container of 100 softgel capsules which is 50 servings. There are unfortunately no discounted options available although this is a rather cheap product.
Guarantee
The manufacturer does not advertise nor seem to offer any kind of money back guarantee and this creates a lot of concern regarding the general quality standards and what kind of effective results that this product may have to offer and worse yet it shows a great lack of confidence in this product if the manufacturer cannot back it with any kind of guarantee.
Our Review Summary Of BioSport CLA Max
Considering that this product does use some good beneficial ingredients and it is quite cheap, it could be an ok product to opt for although, cheap is not always the best characteristic for a product as it may question the quality standards especially when noticing that this product has no manufacturer's guarantee and no customer reviews which could clear up some doubts and provide a vast amount of information regarding the experiences of people who have actually used this product. This product also does not have very clear instructions and warnings listed by the manufacturer which is significantly negligent of the manufacturer and based on all our findings, this is definitely not the best product out there and you should probably keep looking for a more suitable option such as similar products available from leading brands.
Well researched reviews, from the experts at Research & You.