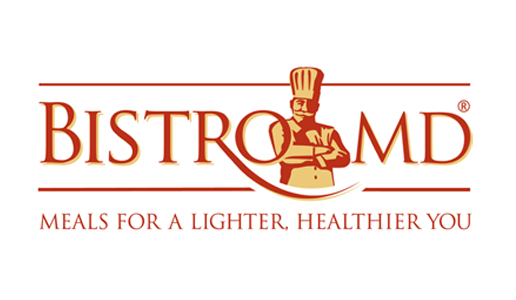 Bistro MD Weight Loss Program-Review
Being overweight is one of the reasons many people have very low self confidence. Everyone who is deemed as overweight is looking for ways to attain that dream weight. Losing weight does come with its share of stress; this is because a lot of work and commitment is necessary for the weight loss to be successful. Even with diets and exercise, there is that weight that just won't go; In this case, one needs extra help to get rid of that stubborn weight. Bistro MD believes to have the solution for you. Bistro MD is a food service company that is aimed at sending weight loss diet food to your door step. Bistro MD claims that the food they offer does not have to be incorporated with exercise; one just has to eat and lose weight. This is especially ideal for people who are too busy to have time for the gym.
About bistro MD
Bistro MD is a weight loss, food delivery service, and program. They pride themselves as being the best when it comes to delivering real chef made food that is of pleasant taste. This food is also made to help in weight loss. Bistro MD has a variety of dietary approved meals that one can choose from. They claim that their foods are geared towards making weight loss an easy task as their meals are prepared to add up to the minimum amount of calories you should consume on a daily basis. They offer diet meal solutions for all meal times, from breakfast to dinner, including a snack. Bistro MD ensures that you only consume a maximum of 1200 calories every day. Bistros MD claim that all there meals are made following strict nutritional guidelines that are needed to ensure that excess weight is lost. These guidelines ensure that the meals are low in nutrients that lead to weight gain; these include sodium, protein fats and carbohydrates. Bistro MD also offers individual dietitians who are there to help people who choose not to stick to the main menu. These dietitians provide support and guidelines to help you choose foods that are of equal benefit as those offered by bistro MD. They make sure that regardless of the foods you choose, you adhere to the strict rule of 1200 calories a day. This diet is claimed to help you lose as much as 5lb per week.  Bistro MD is claimed to be a quick weight loss program. It gets its popularity from the fact that it claims to help you loose weight drastically. It is not possible to loose 5pounds a week even with dieting and exercise, there must be some very extreme measures incorporated. Bistro MD claims that it can do this for you, with no exercise, just food. There have been testimonials of people who have lost up to 25lb in three months.
How bistro MD works
With bistro MD, there is not much commitment needed, all you have to do is follow the diet plan, and you are on your way to quick weight loss. Bistros MD make sure that you stick to the plan by assigning a dietitian to you. This is essential to ensure that the guidelines are strictly followed for weight loss at the rate promised. The only way this will work for you is by practicing self discipline and following the diet plan. One of the advantages of the bistro MD is the good taste of the food. Unlike other dietary delivery programs that send you food that taste ill, bistro MD has ensured that the quality of their meals is above the rest by hiring chefs to prepare meals. This will make you look forward to delivery time each day. This is the reason behind the high prices of bistro MD meals. This is a very worthwhile investment as you indeed loose weight in the rates they claim you will. You can try other weight loss, meal delivery options, for the same results, but you will not get the same or better quality meals than bistro MD.
The cost of bistro MD program
How much you pay for your meals, will depend on the kind of foods you pick out. The bistro MD diet plan you choose is also a factor that affects your budget. They generally have three meal plans, the five days with snacks plan, the five days without snacks plan and the seven days all meals plan. The more the meals you order the more you pay. The seven day plan is bistro MD's most expensive meal plan.
Bistro MD's final review
There is no doubt that the bistro MD programs assists is quick weight loss at different rates. It is very convenient as you do not have to keep up with going to the gym or exercising in any way. You are also stress free as you don't use your time keeping track of your calories intake, bistro MD does all the hard work for you, including the cooking; all you have to do is relax and enjoy the tasty meals they deliver to you. If you feel that you have it in you to afford the bistro MD meal plan, then it is the best deal you will get anywhere; from chef prepared meals that taste great to their excellent customer service, it is definitely worth every cent.
Well researched reviews, from the experts at Research & You.