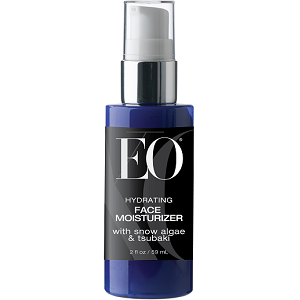 EO Hydrating Face Moisturizer - Does It Work?-Review
What is EO Hydrating Face Moisturizer?
Read our review about EO Hydrating Face Moisturizer. The manufacturer has developed this product with the aim of helping skin maintain its radiance. Below you will find more information concerning the ingredients in EO Hydrating Face Moisturizer as well as other benefits offered by the manufacturer. Keep on reading to see if it is a moisturizer you should try.
Ingredients & How It Works
Rosa Damascena Flower Oil
Boswellia Carteri Oil
Citrus Aurantium Dulcis (Orange) Peel Oil
Cymbopogon Martini Oil
Citrus Medica Limonum (Lemon) Peel Oil
EO Hydrating Face Moisturizer contains quite a long list of ingredients, however, all ingredients are listed on the manufacturer's website. Unfortunately, they have not indicated the main active ingredients. As a result, we have listed a few ingredients we think is necessary in a moisturizer. These ingredients also make up the EO Essential Oil Blend. They also state that there product provides antioxidant properties, softer skin, essential vitamins, essential oils, as well as anti-wrinkle properties. This does sound very promising, however, there are no patented ingredients in this product that are backed by clinical research.
Instructions
The user is recommended to gently massage the mositurizer onto the face and the neck. It is best to pay special attention to any fine lines and wrinkle areas. The product should be used daily, under makeup, to help nourish the skin.
The Cost
One 2 fluid ounce bottle will cost the customer a total of $34.99. This is a reasonable price, however, there are no discounts or bundle packages available for purchasing. Luckily, the product can be purchased online from the manufacturer's official website.
Guarantee
The manufacturer offers a return policy, however, it is very weak. Customers must notify customer services within 14-days of receiving their package if they are not satisfied. There is no specification of the condition the product should be in upon returning it. This could be an indication of a lack of confidence in their product. Nonetheless, the customer is the one that will run the risk when purchasing this product.
Our Review Summary Of EO Hydrating Face Moisturizer
We have completed our analysis of EO Hydrating Face Moisturizer and found that there are a few positive aspects. We really appreciate the clear instructions provided by the manufacturer on the use of the product. This ensures the customer feels confident when using the product as there are no uncertainties.
However, there are also a few negative aspects about the product that we need to address. Firstly, the manufacturer does not indicate the main active ingredients in this product. Followed by that, there are no patented ingredients available that are backed by clinical studies and research. This already causes the product to seem less effective in comparison with other brands. Furthermore, the customer is not given the freedom of choosing between different cost effective bundle deals depending on their needs. Finally, the guarantee offered is basically useless and does not confidently back the product. In conclusion, EO Hydrating Face Moisturizer does not seem to be very effective and we do not recommend the use thereof.
Well researched reviews, from the experts at Research & You.