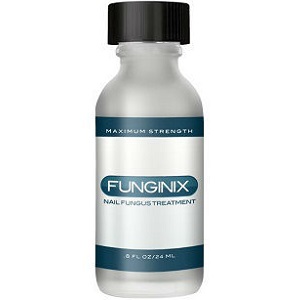 Funginix Nail Fungus Treatment - Does It Work?-Review
What is Funginix Nail Fungus Treatment?
Today we review Funginix Nail Fungus Treatment. A nail fungus, also known as onychomycosis is a very common fungal infection that affects the nails. This is nothing to be ashamed of as it affects a lot of people every year and is treatable. This infection usually results in discoloration of the nail and can cause the nails to crack if left untreated. This product claims to help eliminate nail fungal infections by targeting it with the best combination of antifungal agents. If this product interests you and you would like to know more, read the rest of this review below.
Ingredients & How It Works
Tea Tree Oil
Undecylenic Acid 10%
Camphor oil
Undecylenic is a proven anti-fungal agent that works faster and is more potent than regular antifungal treatments like Miconazole and Clotrimazole. It goes right to the source of the infection and actively kills fungal cells. Tea Tree Oil has many anti-inflammatory and antifungal properties. It also acts as a powerful antioxidant, which means it restores the affected skin as well. Camphor Oil soothes and renews the skin and nails, replenishing it with nutrients and hydrating broken and cracked nails.
Daily Serving
It is recommended that you use this product more regularly if your hands and feet perspire a lot.  You can apply a gentle coat of product on clean nails and surrounding skin. Just don't over apply too much so that your product lasts as long as is indicated on the bottle.  Applying this product twice a day is the recommended dosage. It is also safe to use this product whilst pregnant and nursing.
The Cost
You can buy this product directly from the manufacturer's website. If you buy two bottles, you will get an extra bottle for free for $99.95. They also ship this product internationally.  There are currently no further discounts available and also no free samples to try out before buying the product.
Guarantee
This product does come with a 60-day money back guarantee if you feel that this product has not lived up to its promises. You simply have to return the product in its packaging within 60 days of your purchase date. You will have to pay the shipping and handling fees when returning the product. It is not mentioned whether you will have to pay a restocking fee as well.
Our Review Summary Of Funginix Nail Fungus Treatment
We like that this product uses potent but natural ingredients that actively fight fungal infections and soothe the affected nails and skin. We also like that this product is safe to use during pregnancy and nursing. However, we feel that this product is very expensive when compared to similar products currently on the market. It's also a shame that the customer has to pay the shipping and handling costs when returning the product for a refund.  The refund policy also doesn't state if they will accept an empty bottle as eligible for a refund and if the customer would have to pay a restocking fee. This leaves us with quite a few questions regarding Funginix and if this product is really worth trying.
Well researched reviews, from the experts at Research & You.