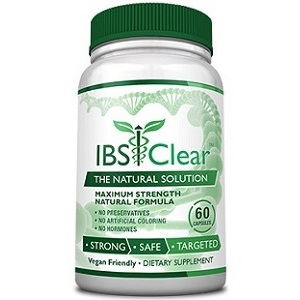 IBS Clear - Does It Work?-Review
What is IBS Clear?
The following is our review of IBS Clear. Its goal is to relieve symptoms of Irritable Bowel Syndrome, also knows as IBS. This product is 100% natural and it was developed with the strictest quality standards. It contains more effective and bioavailable ingredients than any other products. This product contains 11 extensively researched ingredients and 10 natural digestive enzymes that are the best quality. Continue reading for our full review.
Ingredients & How It Works
Vitamin D
Psyllium Husk
Perilla
Peppermint
Aloe vera
Ginger
Fennel
Turmeric
Long Pepper
Cumin
Black Pepper (Piperine)
Natural Digestive Enzymes
The ingredients in this product attack the problem of IBS at its root. The ingredients are also meant to improve your overall intestinal health by cleansing the intestines by transporting waste and toxins out of your body. They also should leave you feeling more energetic after detoxifying your bowels. The ingredients should also support increased blood circulation and provide anti-inflammatory and antioxidant effects that will reduce swelling, bloating, and pain.
Daily Serving
It is recommended for adults to take 2 capsules daily. You should take 1 in the morning and 1 in the afternoon preferably after meals for the best results.
The Cost
You can buy 1 bottle of 60 capsules of IBS Clear for $49.95. It is usually sold for $69.95. The manufacturer offers a discount if you buy it in larger quantities. For a 2 month supply, each bottle is $34.95, 4 months for $24.95 each, and a 6 month supply for $23.30 each. Obviously buying this product in bulk makes it much more affordable.
Guarantee
The manufacturer offers a 100% satisfaction guarantee. You have 60 days to return any opened and unopened bottles to qualify for a full refund, not including shipping and handling. To receive a refund, you first must contact customer car and request a return number. The number has to be put either on the outside or inside of the package with your name and address. Without the return number, they will not be able to give you a refund.
Our Review Summary of IBS Clear
There are many positive qualities of IBS Clear. It is made with the most natural and highest quality ingredients that have been shown to help treat IBS. Its formula targets the root of the problem instead of just masking it. This product is also very affordable if it is bought in bulk. The supplement comes with a fantastic customer guarantee. It shows that the manufacturer has a lot of confidence in their product's effectiveness. It also gives the you, the customer, confidence in your risk-free purchase. There were also many positive customers reviews saying that this product was able to give them consistent relief and they were finally able to be "regular" again. Customers felt like new people. This product speaks for itself. There is nothing to lose but everything to gain.
Well researched reviews, from the experts at Research & You.