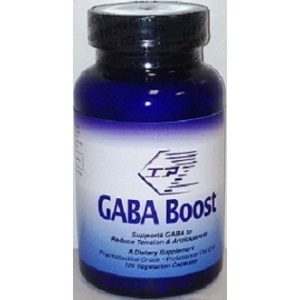 Integrative Psychiatry GABA Boost - Does It Work?-Review
What Is Integrative Psychiatry GABA Boost?
The following review is for a product called GABA Boost from Integrative Psychiatry. This product is a solution for individuals who suffer from anxiety. According to the manufacturer, their product is effective because it contains Phenyl-GABA, a neurotransmitter that enters the brain to improve several of the key systems in your brain. Additionally, this dietary supplement will help your body produce more of the neurotransmitters that are responsible for keeping you calm. If you continue to use this product for an extended period, you will begin to notice a significant decline in the mood swings you experience.
Ingredients & How It Works
Vitamin B6 (Pyridoxine HCL)
GABA Boost Synergistic Blend
Phenyl-GABA (β-Phenyl-γ-aminobutyric acid)
L-Theanine
L-Taurine
Vegetable Cellulose
Vegetable Magnesium Stearate
Although this seems like an effective combination of ingredients that will help to control feelings of stress and worry there seem to be a few issues with this formula. We believe that this formula does not contain a variety of key ingredients that we would expect to find in a formula like this. Additionally, we are concerned about the Magnesium Stearate, which is a filler added to the formula during the manufacturing process so that it flows smoothly into the capsules.
Daily Serving
According to the instructions provided by the manufacturer, you should take one or two capsules three times a day. However, we believe that this dosage is incredibly high as you meet the recommended daily dosage of the active ingredient if you take one capsule. The manufacturer also recommends that individuals who are pregnant or nursing should consult their doctor before taking this supplement.
The Cost
You can purchase one bottle of this product online for $47.90. One bottle of this product contains 120 capsules.  If you consume the recommended dosage per day, one bottle of this product will last you for one month. Sadly, they do not provide any discounts or special offers for those of you who want to buy in bulk. They also do not offer free shipping to their customers.
Guarantee
Unfortunately, the manufacturers of this product do not offer any guarantees or return policies for this product. We were rather concerned to discover this as a guarantee always reassures us that the manufacturer is confident in their product. The lack of a guarantee also indicates a lack of respect for the customer.
Our Review Summary Of GABA Boost
After we completed our review of this product, we found that it could possibly be effective for people who suffer from anxiety. The manufacturer provides excellent instructions and it contains a few good ingredients. However, we uncovered a number of concerning things during our research. This product does not contain a number of vital ingredients, which would make this formula effective. Additionally, this product is very expensive and there are no discounts or special offers when you buy from their online store. Finally, we were concerned that we could not find even a single customer review for this product.
Well researched reviews, from the experts at Research & You.