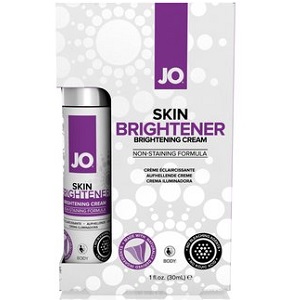 Jo Skin Brightener - Does It Work?-Review
What is Jo Skin Brightener?
The following review is for a product called Jo Skin Brightener. According to the manufacturer, this product could be the solution for individuals who struggle with uneven pigmentation and dark marks on their skin. This product contains a variety of ingredients that help to reduce the amount of pigment that your skin creates while also improving the condition of your skin. Additionally, the manufacturer of this product claims that they included ingredients in their formula that defends you against the effects of aging while also providing you with ultimate hydration.
Ingredients & How It Works
Butyrospermum Parkii (Shea) Butter
Cetearyl Methicone
Cetyl Alcohol
Glyceryl Stearate
Squalane
Theobroma Cacao (Cocoa) Seed Butter
Boerhavia Diffusa Root Extract
When we first examined the ingredients included in this formula, we found that it could be an effective option for individuals who want to even out their complexions. Several of these ingredients have excellent nourishing properties. While the squalene will help your skin to repair, it and produce new skin cells. However, we were concerned that the manufacturer does not state which ingredients are the active ingredients. We always look for a product that contains at least five active ingredients. We also look for ingredients like Mallow, Peppermint oil, Gypsyweed, Alpenrose and more. These ingredients eradicate age, sunspots, and other areas of hyper pigmentation.
Instructions
This product is available as a lotion that the manufacturer recommends you apply to your skin twice a day. They also state that you should always make sure to use a good sunscreen when you use this product to avoid any further damage to your skin. The manufacturer also states that you can use this product according to your doctor's advice.
The Cost
You can buy this product directly from the manufacturer on their online store. One bottle of this product is available for $30.49. Unfortunately, we were unable to find any information regarding discounts or special offers that are available for the manufacturer of this product.
Guarantee
According to information, we were able to find on the manufacturers website they offer a satisfaction guarantee for each purchase on their online store. However, that was the extent of the information available on the guarantee. This is rather concerning as we are not sure if the manufacturer accepts returns or whether they refund the full purchase price or just a small percentage.
Our Review Summary of Jo Skin Brightener
After we finished our review of this product, we found that it could be an effective solution for individuals who have dark pigmentation on their skin. The active ingredients in this product are great. Additionally, the manufacturer of this product provides excellent instructions for the use of this product. However, we would be reluctant to recommend this product to anyone due to a few things that we uncovered during our research. We believe that this product does not contain many of the vital ingredients that one would expect to find in an effective product. Additionally, we found that this product does not contain a sufficient concentration of its active ingredient.
Well researched reviews, from the experts at Research & You.