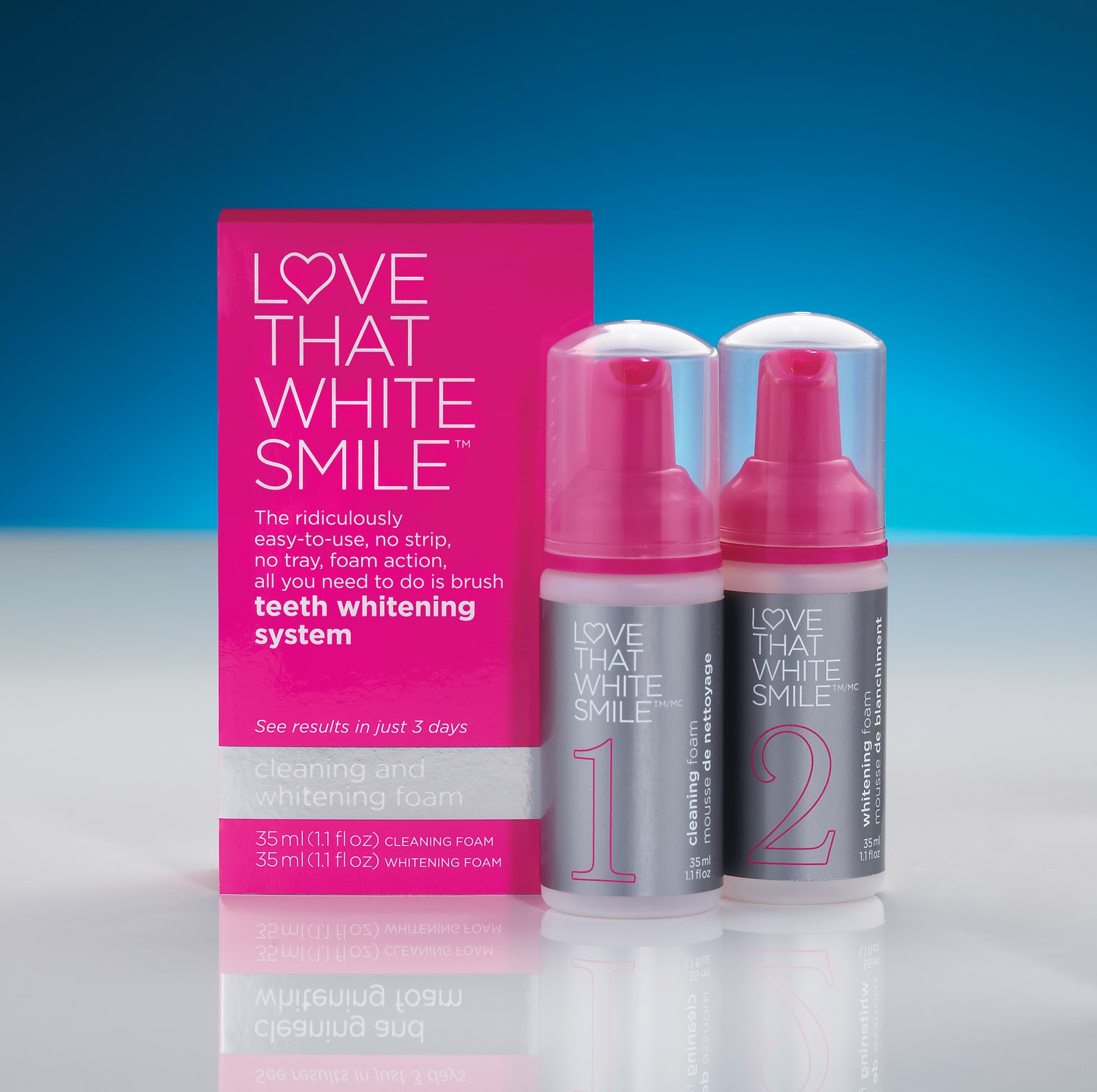 Love That White Smile-Review
A lot of people have been discouraged by the many teeth whiteners common in the market.
The price of Love That White Smile makes it one of the most affordable products in this niche, and better yet it has proved to work.
About The Product
Quite a lot of people complain that the kits they use at home and the dentist's treatment are very expensive and unsuccessful. When you use love that white smile, teeth whitening is a gradual process, patience is needed. Due to this, a lot of people opt to live with their teeth just as they are which makes them uncomfortable when they are smiling. Love that white smile hopes to change this situation and people can once again reveal their lovely smile.
How It Works?
Love that smile comes in the form of foam. It is applied on your toothbrush and used in the same way toothpaste is used. The solution becomes quite simple to use because you do not have to use trays, syringes or strips to apply it. The most important thing is that there is no teeth sensitivity with the use of this product. Unlike other methods of treatments, where teeth sensitivity is inevitable, Love That white smile is designed to remove any built up stains on your teeth through continuous use.
The product is readily available for you because it comes in a very affordable price. a lot of people who have used the product ascertain that it works well.
The Cost
You can pick this product from Target, this way you will not have to pay for delivery. Or even orders it from the website without trying it first. When you order from Target.com you are assured that your information will be safe. A number of products of whitening the teeth are quite costly with some of them going for $50 or even more. Love that white smile is just $40. It not only has the whitening foam, but it also has the preservation foam that ensures that your teeth remain white and attractive. The product comes, as a one month supply and you can also get bottles of refill foam that only cost $30 that last for at least 90 days. If you want to make your teeth white, you should use Love that Smile. It is advisable to avoid things like coffee otherwise your teeth will take their previous color. By keeping up with the process, you will not have to use another kit any other time.
How to Make It Work for you?
A lot of people like their teeth white. You should be devoted to using the products as advised. You must be very patient because the outcomes come with time. You will not be able to see the work of the product if you apply if for some time and stop because you don't notice any changes. The product is quite easy to use and so you should not get lazy in using it. It is the same way that you use to brush your teeth. When you get to the preservation area, there is only one step that you need to add when you are getting ready to go to bed.
Quite a number of products that are recommended do not work on everybody. Some of them are good, but you need to be careful with the ones that really work on your teeth. You can also buy ones that are quite easy to use. Love that white smile assures you that you do not have to buy trays and creams. All you need to do is brush your teeth with the product just like you would brush your teeth will normal toothpaste.
This works out well on all the teeth that need whitening.
Final Love That White Smile Review
Because they want your teeth to have that great look, the Love That white Smile has managed to manufacture a product that truly works, and it will also go on working after the treatment.
Just follow the necessary guidelines and you will never have to shy away from smiling again. Most people are able to whiten their teeth using this product because it has got a very affordable price. This is good because a number of people envied people with white teeth and they could do nothing about their own at that time. Love that white smile is no doubt an affordable product to everyone. If what you want a product that will give you that wonderful white smile forever, then the Love That White Smile is the product for you. You will not have the worries that your teeth will go yellow again because this product has been created to ensure that that scenario does not happen. Go ahead and try the love that smile and see the difference for yourself. It is cost effective so you have no reason for not having white teeth.
Well researched reviews, from the experts at Research & You.