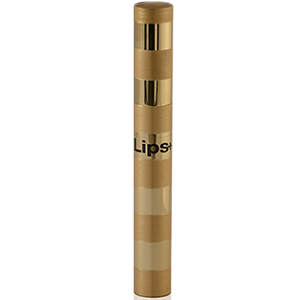 MediSoul Lips+ Lips Plumper - Does It Work?-Review
What is MediSoul Lips+ Lips Plumper?
The product Lips+ Lips Plumper by MediSoul is claimed to redesign and reshape the lips, while addressing lip hydration. This product is said to reduce furrows and lip wrinkles, plumping up and adding volume to the lips, with long-lasting effects. In this review, these claims will be examined by looking at the true facts of this product. Continue reading for more. Learn about the facts about this product: the ingredients and how to use it, the price of the product and if there is a guarantee or not. Read it all.
Ingredients & How It Works
Water
Microcrystalline wax
Evening primrose oil
Borago officinalis seed oil
Wheat germ oil
Castor seed oil
L-arginine
Cinnamon cassia leaf oil
Vitamin E
Squalene
Ethoxydiglycol
Palmitoyl-oligopeptide
Polyisobutene
Vitamin B3
Nicotinic acid
CI 16035 (FD&C Red No. 40 – Food Red 7)
Capsicum fruitescens fruit extract
These ingredients restore lip volume, hydrating while minimizing lip wrinkles. However, this product lacks patented and clinically proven ingredients. In addition, the manufacturer of this product does not mention which ingredients are active and which are not. Besides, this product lacks key ingredients that have been proven to be effective, such as peppermint oil, pink purslane, and willow herb flower. This product is vegan-friendly and not tested on animals. It is free from SLS, formalin, formaldehyde, parabens, phthalates, petrochemicals, GMO, as well as hormones.
Instructions
User instructions are to apply a thin layer of the product on the lips no more than three times a day. It should be tested before use and must not be overused.
The Cost
This product is available online in a 0.2-ounce (7 ml) tube at $29.00. No discounts or any package deals are offered by this manufacturer for the consumer.
Guarantee
The manufacturer of this beauty product offers a 30-day money-back guarantee for items incorrectly sent or damaged; but will not refund any opened item. Reviews are normally a good gauge of how other people react to the use of a product. However, there is only one customer review on the manufacturer's own website. This is not a good enough measure for other customers to take seriously.
Our Review Summary Of MediSoul Lips+ Lips Plumper
Lips+ Lips Plumper appears to be a useful product. It is backed by a 30-day money back guarantee, even though this only applies to damaged or incorrect items delivered. User instructions are clear, allowing the user a better chance to reach optimal results. However, this product lacks any patented and clinically proven ingredients that are known to be effective and offer lasting results, not only short-term results. Also, this product does not offer the consumer any incentives such as discounts and bulk deals that reward loyal patrons and save them money over the long term. That all mentioned, there are also many other, with similar claims, that in opposition contain ingredients that of high quality as they are patented and clinically proven, but they also have a solid guarantee and very attractive bundle deals that reward and save the end user money.
Well researched reviews, from the experts at Research & You.