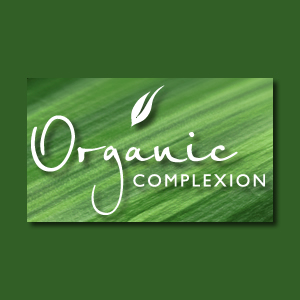 Organic Complexion-Review
People would rather prefer to use a skincare product made from natural raw material than any synthetic ingredient. Also, they would want to pay a reasonable price for it, as organic products usually carry a premium price tag. Organic Complexion is a skincare product line that seeks to exploit this target market. The question is, does it deliver the goods?
About the Product
There are a plethora of skincare products on the market seeking a generous market share in the multi-billion dollar industry. But the large majority of these products use toxins, chemicals and other ingredients that are hazardous to your skin. Also, the fact that many of these harmful products are manufactured by big name pharmaceutical companies worsens the problem as people buy and use these products without a second thought as to their composition. It is in this light that Organic Complexions must be appreciated for offering skincare products using natural ingredients that won't harm your skin.
How it Works
Along with the claim of using natural ingredients, the company also uses the phrase "profoundly effective" while describing the Organic Complexions suite of products. The promoters promise that the product will leave your skin looking healthy with the ingredients combining to rejuvenate your skin. Apart from emphasizing what the product has, the company also underscores that it does not have the likes of fragrances, fillers, artificial colors and sulfates that are deemed harmful to a user's complexion. The promoters also state that their claims have scientific backing to corroborate them.
How Much it Costs
The cost of the product is one of the positives, considering that it's manufactured by a relatively small company and uses natural ingredients. For instance, one of their popular products, Ultimate Solution, will cost you just about $14 for two ounces that will last you a month of daily use.
How You Make it Work
Skin care needs continual maintenance and a regular schedule; once you are clear about these requirements, you can go ahead and consider replacing the products you currently use with Organic Complexion. The natural ingredients apart, the Organic Complexion suite of products also boast quick and easy application and should therefore save you precious time. A limited suite of products as offered by Organic complexion is a refreshing change from the wide range that big manufacturers can confuse you with. Organic Complexion has different products depending on the skin type required to be treated: Rosewood Wonder Drops - This one is intended for excessively oily faces and promises to remove the excessive sheen that results. It works by breaking up the sebum and oil that is produced by your skin. Micro Polish - Micro-dermabrasion enables this product to give you smooth and soft skin by sloughing off dead skin cells from its top layer. This leaves your skin radiant. Ultimate Solution - This is a combination of several ingredients and boasts easy applicability using just a cotton ball that you wet and use on your face, swabbing it just once, daily. Kelp, Olive, Oregano, Witch Hazel, Lavender Flower and Organic aloe Juice are among the natural ingredients that go into making this product. 7th Heaven Serum - Exotic oils go into making this product that soothes your skin while making it smoother and softer. It accomplishes this by penetrating your skin with its micro-nutrient richness.
Final Review
This product has our positive approval especially as the company is focused on perfecting a small niche rather than spreading itself thin with a large number of products that do little. The general impression of users of Organic Complexion is positive with most claiming that the product has left them with healthier skin than before. Apart from new buyers, the company also attracts a lot of repeat purchases, on its website. Being a small company, Organic Complexion is yet to get a mainstream marketing effort underway which would result in getting their suite of products on the shelves of local stores around the country. We recommend you to try Organic Complexion, as we see it exemplifying an earnest effort by the manufacturer to deliver quality products to prospective buyers. The right ingredients, the right prices and positive reviews combine to create a credibility level that's hard to ignore.
Well researched reviews, from the experts at Research & You.