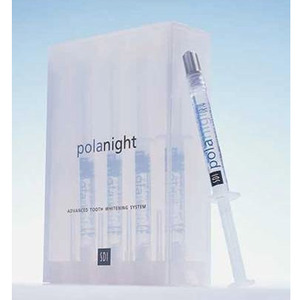 Pola Whitening-Review
Pola whitening is a teeth whitener that is not available on store shelves. The company claims that its product is a professional whitening solution that you can use both at dentists' offices and as a DIY kit at home.
About the Product
There are two types of teeth whitening systems available on the market. First, there are the ones dentists use in their clinics while the second are the DIY variety meant to be used at home. The advent of technology is blurring the division between the two types of systems. On the one hand, we see domestic systems, with UV lights, and on the other, there are dentists equipping patients with professional strength systems for application in the comfort of their homes. In other words, end users have an embarrassment of choices, these days.
How it Works?
Pola's promise is simply to get rid of any stains resulting from a variety of reasons such as routine wear and tear, mediations, wine, food items, cigarettes and coffee, among others. The product gains a buzz owing to its being used by dentists though this might imply that the dentists might have entered a tacit endorsement agreement with Pola.
How Much it Costs?
Dentists determine the cost of the product and charge according to demographic considerations and the competition. The same kit when used in a dentist's clinic will cost you more than if you consented to applying it yourself at home.
How You Make it Work?
Despite the higher price tag, you might find that it's better to get the whitening with Pola done at a dentist's clinic where it might not take more than half an hour. It could prove much more time-consuming if you opted to do it yourself at home.
Final Review
Despite the fact that Pola systems are distributed by dentists, along with the attendant increased credibility, Pola has received mixed reviews from real users, depending on the type of whitener a user has reviewed. Pola Night - This system that uses carbamide peroxide as its base has got good reviews from most users as a DIY kit for use at home. Pola Day - This system relies on hydrogen peroxide of higher concentration than used in whiteners that are available off the shelves of stores and has not found favor with enough people for us to be able to recommend it. Pola Office Plus - This is for use at dentists' clinics. This most powerful whitening system is also Pola's most expensive, needing a long duration of time for its application. Pola Zing - This is used prior to the Day or Night kits and applied at dentists' clinics. Pola Paint - This is a DIY kit and is user friendly, as it includes a thick gel and dispenses with the use of a tray thereby making it easier to apply at home. The sensitivity issue -- at least in the short run -- is tackled by using a teeth-numbing agent that accompanies Pola systems. While this pre-empts pain, it does not reduce the potential damage you might cause to your teeth's enamel and dentin. Despite being an expensive upscale product Pola does not attract flattering reviews. A possible reason could be the higher expectation it engenders owing to the associated hype apart from the fact of paying a higher price for the product. The at-office versions administered by dentists don't get very positive reviews either. That could be owing to the technologically superior products that are available every day on the market, including even DIY kits intended for application at home. And those kits don't even need a prescription, and get better reviews from real users. With several competitors' products that are lower priced than Pola, while delivering equal or better results, the end user has an embarrassment of choices.
Well researched reviews, from the experts at Research & You.