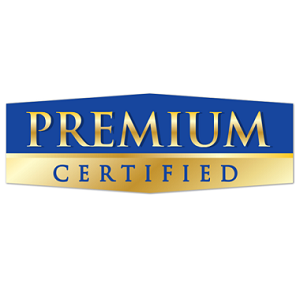 Premium Certified-Review
Why Do People Take Dietary Supplements?
Today, more than half of Americans (1) take dietary supplements in the form of multivitamins, herbs, enzymes, amino acids, botanicals, and minerals. The competitive nature of our lives puts us at odds with the time needed for the preparation of healthy and balanced diets. Every day we rush to meet the expensive lifestyle that the economy dictates. Every hour is time to make a penny. That is why most of us are on pills and multivitamins, to supplement what our diets lack. In order to avoid health complications, many Americans have decided to make healthier lifestyle changes.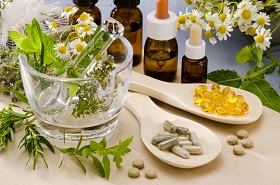 These nutritional supplements are available as tablets, capsules, pills, powders, drinks, energy bars, or even syrups (2). Some of the supplements used today include fish oils, probiotics, vitamins like Vitamin D and E; herbs like garlic and Echinacea, and minerals such as calcium and iron.
Many of these supplements have real benefits. For example, calcium supplements are essential for bone health, folic acid helps women maintain a healthy gestation period, and iron is effective for people with anemia. Most of these supplements contain essential ingredients that actively affect the body. For example, Vitamin K supplements may reduce the potency of Coumadin - a blood thinner - and hence facilitate the loss of clotting factors (2).
With that, consumers need to be wary of the products they buy. Just because a remedy makes great claims, it does not mean that it will make you healthy. It is the consumer's responsibility and duty to look for sources that deliver quality information on the product they wish to ingest. It is vital to read up about dietary supplements before diving in; if you can get the assistance of a medical professional, that's even better (1).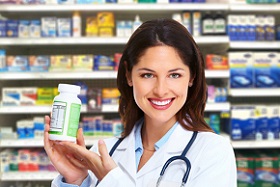 In hospitals, patients are quite interested in the products they take. They ask questions on dosages, side effects, expected results, safety, and other issues. However, when it comes to supplements, people turn a blind eye. Many of us just read the product's label and race to the retail shop thinking that we are about to purchase the ultimate solution. Researching about natural remedies is important as some supplements can react with other prescriptions or supplements that you are taking. Other times the supplement may have adverse side effects not worth the risk. Buy products that are scientifically proven for effectiveness, potency, safety and quality.
From our extensive review, we uncovered that Premium Certified is a company dedicated to providing you with quality products that are safe and potent. The manufacturer invests first in your health and what you need as a consumer, unlike many companies that are out to make profits.
About Premium Certified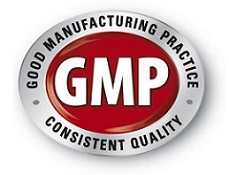 In our review, we further discovered that Premium Certified is a company that offers quality and pure ingredients and well-researched formulas. Premium Certified produces all their goods following strict guidelines, instructions and regulations to give you, the consumer, potent products that will deliver healthy benefits safely.
Every product produced is backed with scientific data and clinical studies that verify its potency (3). Premium Certified products are manufactured in a cGMP-certified and FDA-approved facility. As such, the manufacturer is confident about the products they sell and offer an online money-back guarantee if whatever you purchase from them does not deliver as per its promises.
What Makes a Premium Certified Product Premium?
In recent years, supplements have become so popular that every manufacturer wants to take advantage of this consumption trend. Nutraceuticals are many, with each claiming to have the best and most useful products. However, many of these companies are in it for the money. They produce products promising outstanding benefits only for them to fail you miserably. Why? Because such facilities are not cGMP-certified and FDA-approved. Such companies are only interested in the profits. Here is what makes Premium Certified Products stand out above the rest:
The Ingredients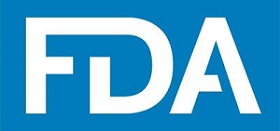 Premium Certified succeeds where others fail. The manufacturer produces effective and clinically tested potent products. Before selecting an ingredient, Premium Certified first looks at the scientific data available. If the data is satisfactory regarding potency, safety, and risk factors, then the product is picked and prepared for the manufacturing process. During production, the company follows strict guidelines and manufacturing practices certified by GMP and also approved by the FDA.
The Products
Premium Certified products conform to stringent rules and regulations. These products undergo quality assessment tests before they are issued a Certificate of Analysis from Quality Assurance (7). CofA checks on microbial contaminations that result from microorganisms like E.Coli, Pseudomonas, S. aureus, yeasts, and molds. These products contain no fillers, binders, colorings, preservatives, and additives. Every product is 100% pure and natural. Since all of the ingredients are backed up by scientific data, the end product is safe for human consumption. Even so, the finished remedy undergoes testing to verify its effectiveness, safety, and purity before releasing it to the general population for consumption. The manufacturer provides the daily dosage that will give maximum health benefits. Each product has a label where consumers can get information on dosage, ingredients, risk factors and side effects associated with a product. In addition to being GMP-certified and FDA-approved, Premium Certified adheres to the standards of the US Pharmacopeia. Your ultimate satisfaction is what drives the company.
Security Assurance
Online platforms are full of malicious people like hackers waiting for you to make a purchase and instantly drain your account. To protect your buying and financial details, Premium Certified employs the services of a trustable and leading online consumer confidence program called buySAFE (6). The buySAFE Guarantee Shopping protocol protects you from ID theft, guarantees your purchase authenticity, and other details.
The Manufacturer's Commitment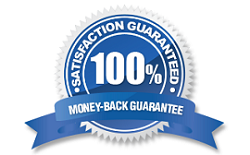 Premium Certified is confident that as a consumer, the product you buy will satisfy you completely. As such, if you buy online, the manufacturer offers a 90-day risk-free period and assurance of a 100% money-back guarantee should your purchase fail to meet your expectations.
The company allows you to return used and unopened goods. Even if you had bought the product under special offers or bulk purchases, you can return the used and unopened products within 90 days from the date of delivery and be eligible for a complete reimbursement; minus any shipping charges you incurred (3).
Clinical Studies
To provide quality, safe, and effective products, Premium Certified uses ingredients that are handpicked based on scientific research and clinical studies (4). Why does Premium Certified carry out clinical studies? Clinical trials are vital research tools that help manufacturers determine whether an approach is effective and safe for use by people and also which treatment strategies work best for certain conditions and individuals as well (5). In a nutshell, Premium Certified uses clinical studies to determine and evaluate potency and daily dosages for maximum effectiveness. Clinical trials follow strict protocols formulated to answer specific research questions about a product, as well as, safeguarding the health of participants (5). Some of the parameters used in clinical trials include: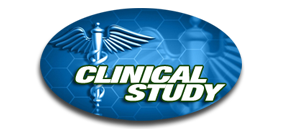 The reason and aim for conducting the research.
The type of people eligible for participation.
The number of members needed.
The length of the study.
Test criteria, including procedures, time interface, and dosages.
Which data and information need to be collected.
The Bottom Line - Premium Certified Review
Premium Certified is a great company dedicated to providing you with the best supplement solutions for your needs. The manufacturer offers an online 100% money back guarantee for a buyer not satisfied with their purchase. To improve customer satisfaction and confidence, Premium Certified employs buySAFE, the 3-in-1 bond protocol that protects the buyer from fraud and other malicious activities. When purchasing products, Premium Certified offers online discounts to people buying in bulk, which saves them money. The company has no auto-delivery services. As a customer, you are only billed for the goods you order so that your credit card remains untouched until you place an order. The manufacturer also complies strictly with guidelines and manufacturing practices approved by FDA and certified by GMP. Every product is backed by clinical trials and scientific data. Such a policy adds value to the company and its products since in the US, supplements are not subjected to standardization. However, Premium Certified goes the extra mile of using scientific data to determine dosage and subsequent potency of all their products.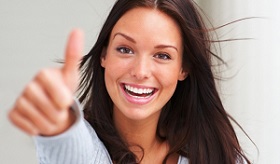 Premium Certified is a top-notch company manufacturing top-quality nutritional supplements safe for human consumption. The manufacturer does not hide behind claims and labels; rather they offer transparency by showing all the supplement facts and labels on their products and site. The lack of auto-shipping policies gives consumers flexibility in that they can upgrade, change, or stop their orders. Also, you can order your products any time of the month. The manufacturer has no shipping limitations, providing services globally. Premium Certified is your choice quality brand manufacturer dedicated to giving you practical solutions at the best prices.
Well researched reviews, from the experts at Research & You.