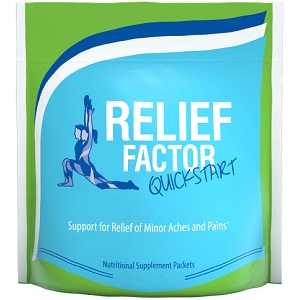 Promedev Relief Factor - Does It Work?-Review
What is Promedev Relief Factor?
The review below examines Relief Factor. It is a supplement that supports the health of joints and muscles. The product reduces discomfort and encourages a healthy reaction to inflammation that causes muscle and joint pain. It is made of natural elements that are highly effective. The product works by providing the body with the essential nutrients needed to shield itself from agents that cause inflammation. The results may take up to five weeks to be felt.
Ingredients & How It Works
Icariin - It works by protecting nerves, stem cells, and DNA against damage which can result in vitro. It also fights against inflammation by reducing the agents that cause such inflammation at a genetic level.
Omega-3 - It supports a standard pain response and promotes healing. It also helps to maintain connective tissue health and relieve.
Resveratrol - This ingredient works to reduce the inflammatory reaction by hindering the signals to the brain.
Curcumin - It restrains various body mechanisms that create inflammatory responses thus helping to reduce inflammation. It does this also by providing maximum support for healthy inflammatory pain intervention and balance.
Daily Serving
The manufacturer of this product is not clear on the daily recommended dosage. However, from the information we were able to gather, the required dosage is two capsules and two softgels per day. This makes it challenging for the clients to have confidence in taking Relief Factor dietary supplement.
The Cost
Relief Factor comes in a 60-packet supply for $79.95 plus shipping and handling. The company offers an attractive discount to customers who want to try out or are purchasing the product for the first time at $19.95. This is in a program dubbed Relief Factor 3-Week Quickstart. In our research, we established that the price of the product is costly considering the cost of other similar dietary supplements. This might be expensive for customers willing to use the product to treat inflammation and other related conditions.
Guarantee
The period of Promedev's money back guarantee is one of the things we established was missing for this product. In order to be able to return this product, it should still have the original blue and green bag intact, unopened, and unmarked altogether. The company states it will make a refund after receiving the returned product minus the shipping costs. Since there is no guaranteed period, it leaves questions as to whether the return policy works or not. It lowers customers' confidence in the effectiveness of the product and the quality standards.
Our Review Summary of Relief Factor
From our research, it is safe to state that Relief Factor by Promedev is an effective inflammation reliever based on customer reviews. Many positive customer testimonials on the site create an impression of high quality and of an effective dietary supplement. But positive customer reviews shouldn't necessarily mean the product is effective as such. Consumers are also advised to consult a doctor before using the product. Overall, we feel that, in spite of having natural ingredients, the product is overpriced making it hard to afford. We also feel that some key ingredients are missing from the formula.
Well researched reviews, from the experts at Research & You.