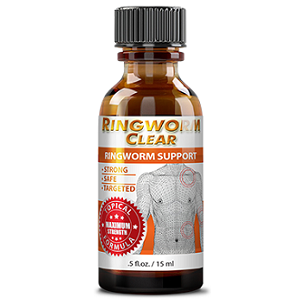 RingWormClear - Does It Work?-Review
What is RingWormClear?
This is a review for RingWormClear. Ringworm is one of the most commonly found infections; it is a contagious fungus that can easily be picked up in any environment. Luckily RingWormClear was created as a soothing relief to clear infections and promote regeneration. With its painless remedy and its alternative to prescription drugs, it is unique to target persistent fungus.
Ingredients & How It Works
Undecylenic Acid USP (25%)
Mineral Oil - a moisturizer to nourish dry skin.
Sweet Almond Oil - to reduce inflammation.
Organic Flax Seed Oil - to speed up healing.
Tea Tree Oil - to relieve uncomfortable symptoms such as irritation.
Aloe Vera Leaf Extract and Canola Oil - effective for treating burns and hydrating the skin.
Tocopheryl Acetate (Vitamin E) - an antioxidant.
Bee Propolis Extract- acts as an anti-microbial defense.
Walnut Oil - to relieve pain and soothe.
Menthol- to relieve pain.
Camphor Oil - an anti-itching agent.
Clove Bud Oil - has antiseptic and anti-fungal properties.
Jojoba Oil - to hydrate the skin and promote healing.
Chia Oil - for optimal skin health and to repair damage.
Lemongrass Oil - to reduce inflammation.
Lavender Oil - to combat skin pathogens.
Manuka Oil - to heal the skin and fight fungal infections.
Undecylenic Acid is extracted from castor oil and prevents fungus from spreading. 25% is the maximum potency and therefore the most effective for eliminating the fungus. All other ingredients are 100% natural and are effective in fighting ringworm. Whether it aggressively attacks the infection, repairs the skin damage, provides anti-fungal properties, relieves pain or nourishes the skin, these key ingredients are sure to combat this contagious spore.
Daily Serving
Those with the ringworm fungus should apply this formula to the infected area at least 3-4 times daily using the brush applicator.
The Cost
RingWormClear offers a few different packages. Users can purchase a sampler package of one bottle for $49.95 or a beginner package of two bottles for $35.95 each. For a moderate package of three bottles, the cost is $31.95 while for an advanced package of four bottles, the cost is $27.95 each. There is also the option to buy five bottles at $24.95 each or a package of six bottles at $23.30 each.
Guarantee
The manufacturer wants satisfied customers and offers a refund for any open or unopened bottle within 60 days of purchase. The length of time for each client varies on how severe the symptoms are, however, two months is plenty of time to check whether their proprietary ingredients work on your fungus.
Our Review Summary of RingWormClear
Ringworm has a simple marketing structure: it is a safe and efficient replacement for prescription drugs. With only natural ingredients using primarily different oils for repair and rejuvenation all the while fighting the infection, it is easy to see why it's a well-liked product. Moreover, the cost is well within the range for this category of products and the refund policy gives clients enough time to realize whether this is a good formula. We recommend this product for clearing up your ringworm.
Well researched reviews, from the experts at Research & You.