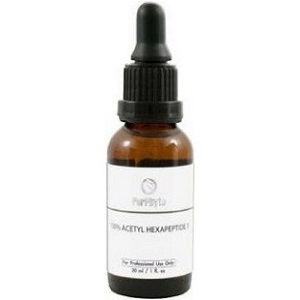 Skinderma Pro - Does It Work?-Review
What is Skinderma Pro?
In today's review we will look at Skinderma Pro. Scarring caused by acne, stretch marks, surgery, sun damage, and injuries can be hindering you to feel confident. Skinderma Pro claims to be a concentrated liquid serum treatment created to help reduce the appearance of these scars or eliminate the effects thereof. To learn more about how Skinderma Pro works and what ingredients are in this product, read our informative review below.
Ingredients & How It Works
Calophyllum Inophyllum (Tamanu Nut)
Pulica Granatum (Pomegranate seed extract)
Rosa Rubginosa (Rosehip Seed)
Helichrysum Italicum (Immortelle)
Natural Trans-Retinoic Acid (A Vitamin Acid)
Natural Liquid Wax Esters (derived from Simmondsia Chinensis)
Persea Americana (Avacado)
Lavendula Officinalis (French Lavender)
Simmondsia Chinensis (Jojoba seed oil)
Triticum Vulgare (Wheatgerm)
Corylus Avellana (Hazelnut oil)
Alpha-Tocopherol (Natural Vitamin E)
Skinderma Pro contains 100% pure active ingredients. It is lipid based so it penetrates the skin barrier and it is absorbed straight to the origin of the skin damage where the active ingredients is most needed. A combination of these ingredients help rebuild damaged skin tissue on a cellular level. This product contains nut extracts and should not be used by persons with nut allergies. Skinderma Pro does not contain water, chemicals, mineral oils, fillers, parabens or colors.
Daily Serving
It is recommended by the manufacturer to message a few drops of the liquid serum onto the affected area. This can be repeated 2-3 times a day. Always make sure it has fully absorbed. It is best to use Skinderma Pro once in the morning and once in the evening.
The Cost
Skinderma Pro can only be purchased online from the manufacturer's website. An 11 ml bottle costs $39.97 with an added $5 for shipping. One also has the option to purchase a 66 ml bottle for $87.00 with free shipping. No discounts are offered and no bulk packages are available from the manufacturers.
Guarantee
Skinderma Pro offers a 100% money-back guarantee. If you are unsatisfied with the product, it can be sent back within 90-days for a full refund. There will be no questions asked.
Our Review Summary of Skinderma Pro
There are some things we like about Skinderma Pro. It contains a very good list of natural ingredients and is very easy to apply to the affected area which needs treatment. The manufacturer also offers a money-back guarantee. We do however have a few concerns about Skinderma Pro. We were unable to see the back label of the bottle. This label included the information, ingredients, and safety guidelines. After much research we did find the ingredients in the product, however, we are unsure of the quantity of each ingredient. Without seeing the label, potential customers would not be able to see that the product contains nuts and is unsuitable for persons with a nut allergy. Skinderma Pro does not offer any discounts. This is all seen as a barrier for potential customers. Due to these concerns, we are unable to recommend Skinderma Pro.
Well researched reviews, from the experts at Research & You.