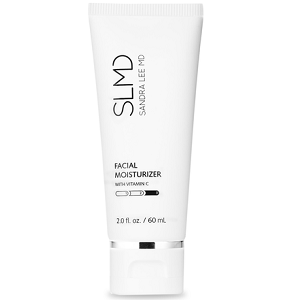 SLMD Facial Moisturizer - Does It Work?-Review
What is SLMD Facial Moisturizer?
We've examined SLMD Facial Moisturizer, a skincare product that is designed to hydrate the skin. It also serves as a skin brightening lotion, specifically formulated for acne susceptible skin. It is designed to keep the pores clear and reduce irritations that cause breakouts. The end result is meant to be a healthy and glowing skin. Read on to find out how this product compares on the market of moisturizing products.
Ingredients & How It Works
Vitamin C
Vitamin E
Amino acids
Provitamin B5
Allantoin
Coconut Oil
Glycerin
The first four ingredients are building blocks for a healthy skin cell. It is important for skin cells to be at their best health when using skin care products so that they absorb the necessary ingredients and are able to retain moisture better as well as produce more of their own moisture. Each of the ingredients is also an antioxidant which helps to protect the skin from chemical damage. Chemical damage is often responsible for  moisture leaving the skin unnecessarily. The next ingredient, allantoin has a high moisture content that provides hydration to the skin cells. The last two ingredients are waterproof substances that trap water underneath them in the various layers of the skin so that it does not escape.
Instructions
The best results come from using the product twice a day. The manufacturer does not state which times of the day are best but our research has determined that the morning and the evening are the best times to apply moisturizer. Better results are also seen if the skin is cleansed before using the product. A pearl sized amount the product is all that is needed to be applied to the face.
The Cost
2 fl oz of the product will cost a person $30 when they purchase it online directly through the manufacturer. The price does not include delivery or any local taxes. We couldn't find any way for customers to receive discounts. That is to say certain other manufacturers offer either subscription services, loyalty programs or bulk order discounts to save the customer some money and encourage them to buy the product more often.
Guarantee
Unfortunately, this product does not come with a satisfaction guarantee. The manufacturer does have a returns policy which states that only products in their original packaging that are not used or damaged may be returned within 30 days along with the proof of purchase to receive a refund. The manufacturer does not state if this is a full refund or a partial refund. This policy does not help customers disappointed by the results they might receive, so these customers will lose out on money.
Our Review Summary Of SLMD Facial Moisturizer
SLMD Facial Moisturizer contains a good set of ingredients which work together to moisturize the skin. Its collection of ingredients is available at a reasonable price for a reasonable amount. However, the instructions on this product on not completely clear and customers are not protected by a guarantee, which means they take a certain risk when purchasing this product. SLMD Facial Moisturizer Review | Research and You Skin
Well researched reviews, from the experts at Research & You.