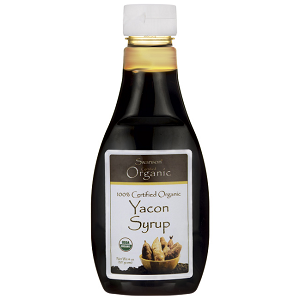 Swanson 100% Certified Organic Yacon Syrup - Does It Work?-Review
What is Swanson 100% Certified Organic Yacon Syrup?
This review is going to take a closer look at Swanson 100% Certified Organic Yacon Syrup to learn more about its benefits and to see if it is a worthwhile syrup to try out. This Organic Yacon Syrup is derived from Yacon Root which is one of the best dietary sources of fructooligosaccharides (FOS) which is the key component in Yacon Syrup that offers the good taste and health benefits. It passes through your digestive system nearly undetected so you are able to derive from its sweetness without the calories. The manufacturer claims that this syrup can satisfy your sweet tooth while also providing you with additional benefits that can help you lose weight.
Ingredients & How It Works
The only ingredient in this syrup is Yacon Syrup. Yacon Syrup contains high levels of Fructooligosaccharides, or FOS, that are the key component in Yacon Syrup that offers weight loss benefits. FOS are a type of sugar molecule that gives Yacon Syrup its sweet taste but they pass through the digestive tract undetected so the body retains very few calories from it. Yacon is native to Peru and is derived through an extraction process that is similar to the way maple syrup is extracted.
Daily Serving
The manufacturer suggests taking one teaspoon and using it to replace your usual sweeteners like sugar, honey or molasses.
This product is generally expected to be safe for pregnant or nursing mothers to consume but as always we recommend that you speak to your doctor before consuming any supplemental product.
The Cost
You can purchase this product on the manufacturer's website or from third-party retailers. The manufacturer prices one 14 oz bottle for $21.99. If you subscribe to receive automatic refills, you can receive a 10% discount on all future orders.
Guarantee
Swanson offers a full year money-back guarantee on used and unused products. Any orders valued at more than $500 will be subject to a 20% restocking fee.
Our Review Summary Of Swanson 100% Certified Organic Yacon Syrup
Swanson's Yacon Syrup appears to be a decent alternative low-calorie sweetener that also offers a variety of health benefits. It is 100% certified organic which is always a plus and it comes in an easy to pour bottle for convenience. However, the consumer feedback we saw on this syrup is mixed. Some consumers claimed that it works well for them as an alternative low-calorie sweetener but a common complaint we saw from consumers is that the price is very expensive relative to the size of the bottle. Users reported that one bottle can run out quickly and the price is what is stopping them from reordering. The manufacturer has limited bulk purchasing options and only offers a 10% discount if you sign up to receive automatic refills which makes it hard to choose their syrup. Every person has different tastes but another common complaint we saw from consumers is that this syrup has an unappealing aftertaste and it tastes like it has been watered down. You are better off purchasing a Yacon syrup that has positive consumer reviews and one that offers decent bulk purchasing packages.
Well researched reviews, from the experts at Research & You.