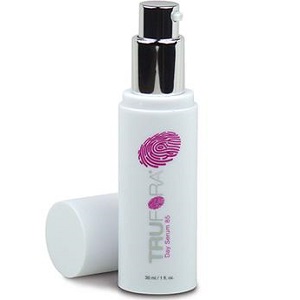 Trufora Day Serum 85 - Does It Work?-Review
What is Trufora Day Serum 85?
We've taken a look at Trufora Day Serum 85 and compiled this review that discusses the various aspects relevant to the quality of this product. Trufora Day Serum 85 is designed to reduce visible signs of aging and the effects of the environment on the skin. It hydrates the skin and protects it from oxidative and thermal damage. This product is suitable for all skin types and is said to be non irritating and non sensitizing because it is 100% fragrance free.
Ingredients & How It Works
Vitamin C
Tocotrienol/tocopherol complex
Peptide Q10
Glutathione-biomimetic antioxidant
ECM-Protect
Luminescine
The form of vitamin C in this product is oil soluble which helps it to penetrate the skin cells more easily. Vitamin C is an antioxidant and it promotes collagen synthesis in skin cells. The tocotrienols tocopherol complex contains various forms of vitamin E which is also an antioxidant and can protect the skin from UV light damage. Peptide Q10 is a signaling molecule that the manufacturer has included that increases the production of another vitamin like substance called coenzyme Q10. Coenzyme Q10 is also an antioxidant, as is the next ingredient glutathione biomimetic antioxidant. The ECM-protect is also a peptide that is able to reduce the function of a protein called matrix metalloproteinase one (MMP-1).  MMP-1 is normally the protein that breaks down the connection between skin cells which causes them to sag. The last ingredient, luminescine increases the radiance of the skin.
Instructions
Before applying this product it is  suggested to cleanse and dry the face thoroughly. Then a thin and even layer can be applied to the face and neck (this is about 2 pumps from the bottle). Massage the product into the face until it is absorbed but make sure to avoid any contact with the eyes. This product is best used in the morning and followed by an SPF cream.
The Cost
There are two pricing options for this product 0.5 fl oz for $40 and 1 fl oz for $60. These prices do not include shipping or taxes. Customers may sign up for a monthly subscription where they receive the product regularly but this does not come with a discount. Customers receive a travel size exfoliator kit when they spend over $75 and they can sign up for the loyalty program to receive 15% off their next order. The loyalty program also donates to various charitable causes.
Guarantee
Within 30 days from purchase customers may request an exchange for another item of the same value from the manufacturer as long as it has not been opened. Customers may also return the order for a refund so long as it has not been opened.  This returns policy is not helpful for customers who have opened their product and tried it and then realized that the results were not what they were looking for. If the manufacturer cannot guarantee the product even after it has been opened then they show less confidence that the product will work.
Our Review Summary Of Trufora Day Serum 85
This manufacturer includes a number of patented ingredients in their product which is a good sign that they had been well tested. The price of this product is very fair and reasonable, but customers place themself at great risk when purchasing this product because it does not come with a guarantee. The discounts offered for this product also pale in comparison to some other manufacturers. 
Well researched reviews, from the experts at Research & You.