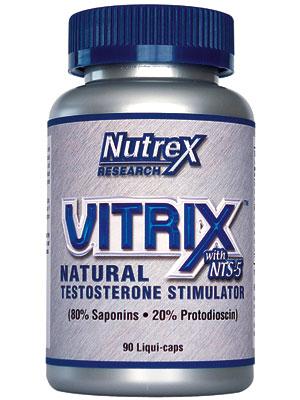 Vitrix-Review
The advent of Viagra set off a male enhancement trend that shows no sign of abating. Predictably, many product manufacturers have jumped on the bandwagon, all making the same promise, thereby making it hard to differentiate one from the other.
About the Product
This is another one of myriad products targeting the aging baby boomer generation. With age comes a host of common problems followed predictably by products that claim to be able to solve them. Products like Vitrix and the many other similar ones are also helped by the fact that Viagra, despite its efficacy in accomplishing what it promises, has several deleterious side-effects.
How it Works?
Vitrix claims to boost your male sex drive using advanced technology to device an infallible formula. This is said to be more readily absorbed by the body owing to be a liquid capsule. The promoters also claim faster results than competitors, thereby making it a natural choice for a male who wants to be ready when his partner is. The promoters are trying to cash in on their seven years' experience in the field, mirrored by satisfied customers and repeat orders. Vitrix is claimed as being the number one enhancer of male libido and performance, in the USA. What they don't tell you is that they are the only manufacturers with a liquid capsule. While stating that the product has high potency, guaranteed to increase male libido and performance, they also claim that the product's not being a steroid -- and therefore not tampering with your hormone level -- makes it safe. The natural ingredients of the product are claimed to work with the body, without any deleterious side effects. Additionally, it is claimed that you can take the product continually without a break which is said to actually result in better results being discerned. The promoters use models in scanty clothes to sell Vitrix and they leave no stone unturned in this marketing hard-sell, with its graphic videos leaving little to the imagination.
How Much it Costs?
Daily use over a month will set you back by $75; a 2-week bill will be $45. Unlike Viagra -- which is to be taken as and one wants -- Vitrix is promoted as a daily use product.
How You Make it Work?
Vitrix involves taking six pills a day; you could choose to take them all at once, with the option of six more ahead of getting sexually busy. This is a fairly easy routine for anybody to follow.
Final Review
Vitrix users with acne or baldness have reported a worsening of their problem with the use of the product; so those with either of these problems might not want to risk worsening them by ingesting Vitrix. The promoters of Vitrix have not fought shy of publicizing the effects of their product, bad or good, and have also argued logically to back their claims. It's a question of finding a product whose side effects are not deleterious to you, personally. To that end, Vitrix is worth trying, if you have not already done so. While none of the male enhancement products on the market make any different claims from one another, it's very hard to know which products are good and which are not. A good thing about Vitrix is they are not fly by night operators and have stuck it out for a good while. Also, they have a good USP with liquid capsules. A half-month's supply costing $45 will tell you what you want to know about Vitrix without having to spend a fortune. So we say, go ahead and try it.
Well researched reviews, from the experts at Research & You.