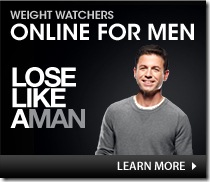 Weight Watchers-Review
Most Americans list weight watching at the top of their priority list of things to do. So the market is huge and accordingly so is the number of competitors chasing a piece of the commercial action.
About the Product
Weight Watchers have been going for over half a century and look likely to keep on going indefinitely. Many of their competitors have relied on inventing fad diets but the longevity of Weight Watchers speaks volumes for the soundness of their system.
How it Works?
Unlike fly-by-night operators who claim to produce instant results, Weight Watchers are modest and rely on the selling proposition that their system really delivers the goods, albeit in a slow and steady manner. One area Weight Watchers are not modest about is in getting celebrity endorsements. Sir Charles Barkley and Jennifer Hudson apart, Dr Oz has also been recruited to push the product.
How Much it Costs?
Prospects are given the choice of paying $5 a week for online use of Weight Watchers, or attending meetings that can set you back by about $50, monthly.
How You Make it Work?
Commitment and determination to shed weight and maintain such weight loss are necessary corollaries to the effective use of Weight Watchers who represent a philosophy of life that you can mesh into your lifestyle, over time. That way you may not need to be with Weight Watchers for ever. While it would have been easy for the promoters of Weight Watchers to become complacent, it is refreshing to note that they haven't. Instead they have chosen to add value to their product by borrowing from scientific advances and improved knowledge of the human anatomy. Weight Watchers has recently sought to debunk the myth that the product works only on women, with an ongoing campaign called "Lose Like a Man". Predictably, male celebrity endorsements have been used to publicize the campaign that seeks to underscore the simple mathematical equation that weight loss equals the difference between caloric intake and outgo. There's sufficient reason to believe that the system works as endorsed by several end consumers over the years. Weight Watchers is a tool that's as useful as a user makes it out to be. Rather than drastic weight loss, brought about by a starvation diet or one that's based on the consumption of liquids only, Weight Watchers advocates gradual weight loss achieved consistently over a long duration of time.
Final Review
In keeping with their over-all philosophy, Weight Watchers are subtle about the weigh-ins that users undergo at their meetings to record the progress made, if any. They are careful to preserve the confidentiality of users who are free to participate actively in the meeting or merely listen to other users discussing their problems. Listening to others at the meeting has its value as it affords an opportunity to hear from people who have used the Weight Watchers method to good effect. Most of them have good presentation skills - a primary reason for their selection to this end - and that helps them impart their knowledge to newbie users, more effectively. In 2010, Weight Watchers introduced a new points system that has been shown to work. The idea is to encourage the consumption of healthier foods while discouraging the craving for junk food. This system evolved from the previous one and has been further refurbished for a new system due for introduction in 2012.
The Last Word
If you are among the many who have tried several weight loss programs without avail, then it's time you tried Weight Watchers. This method is much more practical than alternative modern programs that deal with users as individuals rather than as members of a social group. Weight Watchers, by contrast, encourages you to communicate with others, exchanging notes and creating a social support system and is aimed at creating a synergy among like minded people.
Well researched reviews, from the experts at Research & You.