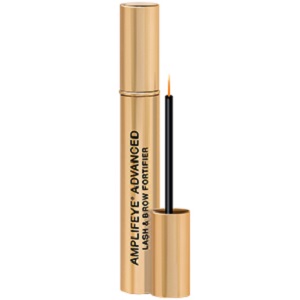 Xtreme Lashes Amplifeye Advanced Lash & Brow Fortifier - Does It Work?-Review
What is Xtreme Lashes Amplifeye Advanced Lash & Brow Fortifier?
The product Amplifeye Advanced Lash & Brow Fortifier, manufactured by Xtreme Lashes will be analyzed in this review. This manufacturer claims that the product has been formulated to prevent damage, while enhancing the volume of eyebrow and eyelash hairs. The formula is said to contain the maximum concentrations to be effective. Continue reading this review to discover the real facts about this serum.
Ingredients & How It Works
Amplifeye Renewal Complex
The only active ingredient in this product is Amplifeye Renewal Complex. This a complex that consists of liposome encapsulated peptides high in amino acids. Peptides are extremely helpful for the body. They can play a key role in supporting hair integrity, encouraging growth, and hydrating the follicles. The peptides in this formula are claimed to be high in amino acids which are the foundation of protein production. As a result, this could support the integrity and strengthen the hair. What is unclear is which type of peptides are in this complex, as not all peptides play the same role in the body. In addition, there are certain key ingredients lacking, such as panthenol or even vitamin E. Besides key ingredients such as these, this product also lacks patented clinically proven ingredients.
Instructions
This product should be applied daily. However, the manufacturer does not state how many times per day this should be done. The lack of clear instructions will impact the results for the consumer.
The Cost
The manufacturer of Amplifeye Advanced Lash & Brow Fortifier has this product available on their website at $116.00. No discounts nor any package deals are offered. Such incentives could have saved users money, while rewarding them for their loyalty. However, this product does not offer such benefits to the consumer.
Guarantee
This product is backed by a seven-day-only guarantee. A week is not long enough; however, the manufacturer does not allow the buyer to open and test the product either.
Our Review Summary Of Amplifeye Advanced Lash & Brow Fortifier
The eyelash and eyebrow serum, Amplifeye Advanced Lash & Brow Fortifier, at first glance appears a useful product to help grow and strengthen lashes and brows. It comes with a guarantee; and the formula contains peptides which are rich in amino acids. However, on the downside, the guarantee is for a mere seven days; there are no package deals or discounts which would help the consumer save money or even reward them for their loyalty. In addition, it is unclear which type of peptides are used in the formula. Also, the formula lacks any patented clinically proven ingredients known to be effective. User instructions on application of this product are vague. This is a concern, as succinct instructions would lead to optimal results, unlike this manufacturer's instructions. There are other comparative products on the market currently. These products offer much better quality ingredients with firm guarantees and very attractive package deals with discounts where the consumer not only saves money but is rewarded for their loyalty.
Well researched reviews, from the experts at Research & You.