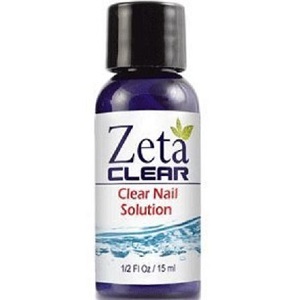 ZetaClear Nail Fungus Topical Treatment Solution - Does it Work?-Review
What is ZetaClear Nail Fungus Topical Treatment Solution?
Hand and foot grooming is often overlooked by the majority of us because we prefer to focus on other cosmetic values such as our face and hair. This leads to problems of hygiene that may cause fungal infections around the nails of your toes and fingers.
Fungal infections get worse when left untreated and ZetaClear Nail Fungus Topical Treatment Solution hopefully has an answer to such problems. It comes with a natural formula designed to promote a healthy environment for your nails to grow in by killing bacteria and fungus. It also comes with an application brush making it easy to apply.
Ingredients & How it Works
This product contains a blend of natural oils that are known to promote healthy nails such as:
Tea tree oil
Jojoba oil
Almond oil
Lemongrass
Vitamin E oil
Clove oil
Undecylenic acid
Tea tree oil is a natural healer and known to fight infections caused by athlete's foot, onychomycosis and ringworm. Jojoba oil is added for its moisturizing benefits as fungal infections can cause dry, dead skin. Almond oil helps remove debris and dead skin, allowing new skin to grow more freely. Lemongrass helps keep skin tight and is also a natural anti-fungal remedy. Vitamin E oil is one of the most essential nutrients needed for the growth and repair of healthy skin. Clove oil has strong antibacterial properties. Undecylenic acid is the most common ingredient found in most fungal treatments; it is derived from castor oil.
Daily Serving
Using the application brush, it is recommended that you apply ZetaClear Nail Fungus Topical Treatment Solution three times a day and continue to do so for at least 4-6 weeks. This is to reach desired results.
This may not be convenient for most people. Fungal infections can be embarrassing so one may not want to apply this product anywhere other than at home.
The Cost
We could not find the retail price for ZetaClear Nail Fungus Topical Treatment Solution on either the manufacturer's website or on Amazon. The manufacturer's website ahs a form you can fill in to buy this product, so that may be how you find out the price.
Guarantee
ZetaClear comes with a 90-day money-back guarantee from the manufacturer. However, you can only return closed bottles for a refund. If you bought more than one bottle in a special deal, all the bottles need to be returned.
Our Review Summary of ZetaClear Nail Fungus Topical Treatment Solution
We like some parts of ZetaClear Nail Fungus Topical Treatment Solution such as the use of natural ingredients. It also generally has favorable reviews and no known side effects. However, we don't like that it seems inconvenient to buy or even find the price. We value manufacturers who are open with all their information about their products. It also seems to take a long time to work. We think you should look for a product that is easier to buy and comes with more information about the product on the actual website.
Well researched reviews, from the experts at Research & You.