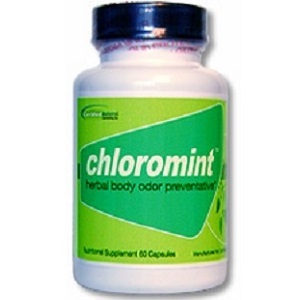 Zuma Labs Chloromint - Does It Work?-Review
What is Zuma Labs Chloromint?
The following review is for a product called Chloromint, manufactured by Zuma Labs. The product is intended to help prevent and eliminate the signs and symptoms of body odor. The manufacturer claims that this product is guaranteed to go after the unpleasant body odor from the inside out.
Ingredients & How It Works
We searched the entire website and various third-party retailers' websites to find out more information about the product, particularly the ingredients. Unfortunately, we did not find any. Buying a product without knowing what it is made of is a risk because some consumers might be allergic to some ingredients. Furthermore, the amount of each of the ingredients is also important to disclose to ensure the safety of the consumers.
Daily Serving
There is no information on how the product should be taken and how much should be taken. This is another important information that should be made available to the consumer before they buy a product. Taking more than you require may put your health under threat while taking less might not have any effect on your health.
The Cost
The price of the product is $18.95 when you purchase it online through the manufacturer's website. There are no discounts offered. We noticed that Chloromint is not available from third-party retailers, which is worrying, especially considering that there is not enough information about the product on the manufacturer's website.
Guarantee
Zuma Labs Chloromint comes with a money-back guarantee of 60 days. If you are unsatisfied with the results, or for any other reason, you can return it within 60 days of purchase for a refund. This is good, and it shows that the producer of the product is confident about its effectiveness. It also shows that they make your satisfaction a priority.
Our Review Summary Of Zuma Labs Chloromint
Zuma Labs Chloromint might be effective for preventing and eliminating body odor in your body when combined with zinc products.The manufacturer offers you a 60-day money back guarantee, which shows that they trust their product. This is good for the consumer because they can shop with comfort knowing that they are covered. The price of the product is reasonable, which makes it affordable for many.
Even though the product seems to be good, there are a number of concerns that we have about it, that you need to pay attention to. It is claimed that the product works well when combined with Zinc products. This implies that it does not work to the maximum on its own.
Furthermore, we do not know the ingredients in the product, and their amounts. We also do not know how one should take it, because such information is not shared on the website. This information is something that the consumer should be aware of before they purchase the product. Without this information, it would be a risk to buy it. There are also no consumer reviews, which makes things even worse.
We recommend that you look for a product that can do all the work on its own, without being dependent on other products to complement it. It must also have all the information required by the consumer shared on the manufacturer's website. 
Well researched reviews, from the experts at Research & You.